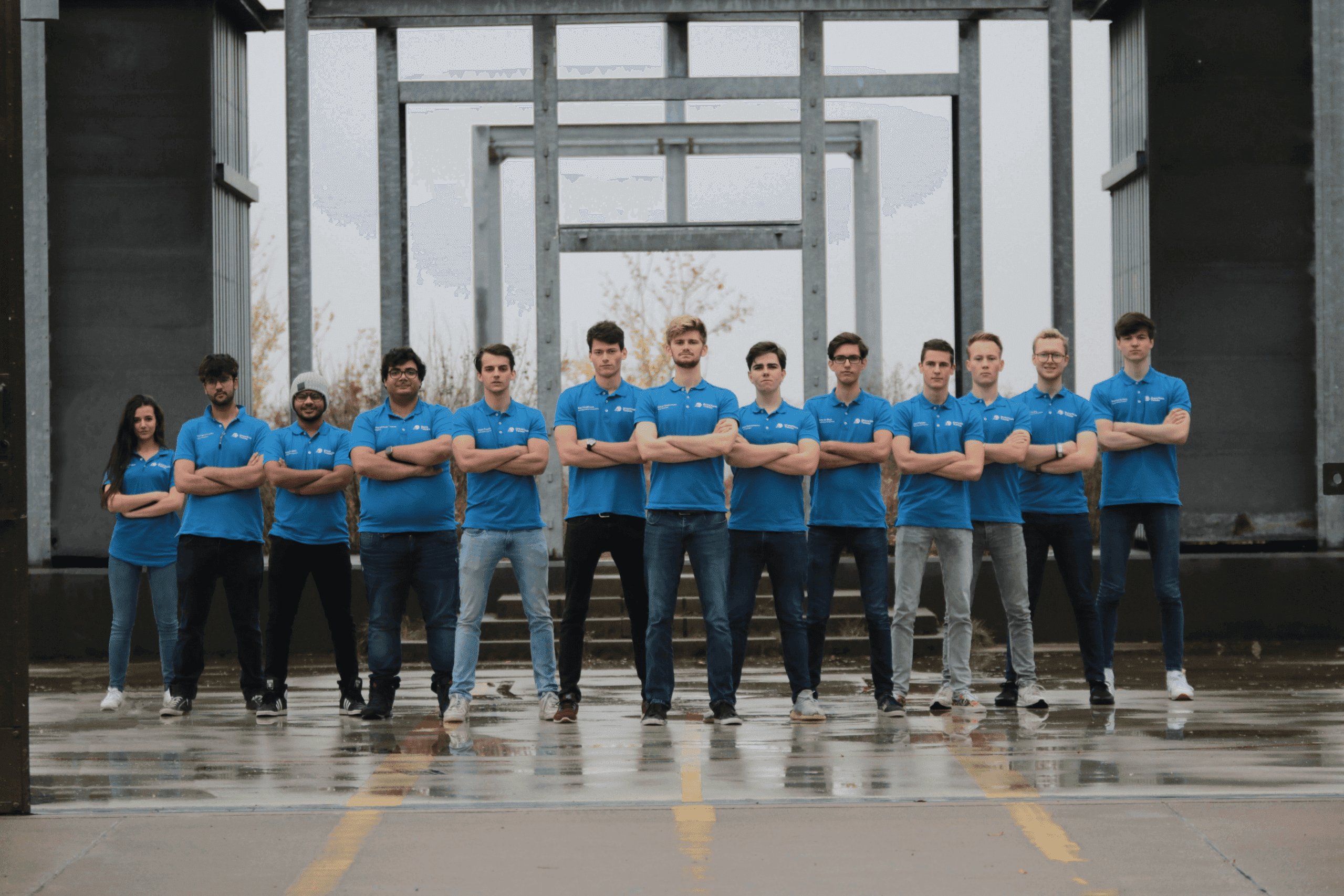 January 27, 2022
Chris from the UAS Challenge team caught up with the lead members of DroneTeam Twente via MS Teams to hear more about their team, their UAS and what they are preparing for in 2022.
As the Netherlands' first and only entry to the Institution's UAS Challenge, DroneTeam Twente hashave wasted little time in becoming a strong contender in the Challenge. Headed by Sietse Oosterhout, Team manager and Philippe Damoiseaux, Technical and External affairs manager, the team consists of just over a dozen students working on their latest UAS entry.
Having won the innovation award in 2019, despite having not been able to join for the fly off event in that year due to COVID and associated travel restrictions, 2022 is already proving to be a better year and the chance to really show the results of their hard work.
Both Philippe and Sietse are in an enviable position for the year; both students have taken a year out of their degrees to work on UAS Challenge, alongside other drone-related activities in conjunction with the university. "In the Netherlands, drones are seen like they are in the UK; there's strict legislation for operators and unless you use them, they are seen as noisy and a nuisance," explained Philippe. In fact, one side of their building is under a no-fly zone as they are 1km away from a local stadium. "The main objective for this year out of our studies is to innovate and accelerate the drone industry," he explains, "to do this, we are starting to collaborate with drone companies across the country and the world, from start-ups to established firms, particularly in aerial photography, so that we can share what we at university have learned and pick up knowledge from those in industry."
The main objective here is being able to give back knowledge that the team creates in order to achieve this acceleration. Their work also extends out on campus, where they work to organise drone workshops for students, most of whom are interested in getting into drone flight. Taking place around four times a year, these workshops have students put together a drone from parts using instructions, with Philippe, Sietse and their team giving a helping hand to get them off the ground. Despite the fact that drone flying and racing continue to be niche hobbies, these "Ikea Drone" sessions are always incredibly popular and reflect how interest in drones continues to grow.
The full interview can be found on the iMechE website