March 10, 2022
DroneTeam Twente has tested their new 2022 prototype drone for the first time. The 13 students from University of Twente and Saxion have worked hard on their new drone design, called Hammerhead. The prototype is the first version of the new drone which is aiming to compete at the 2022 iMechE UAS Challenge. With a unique wing design and an aerodynamic main body, the team is aiming for the podium places at this competition in July.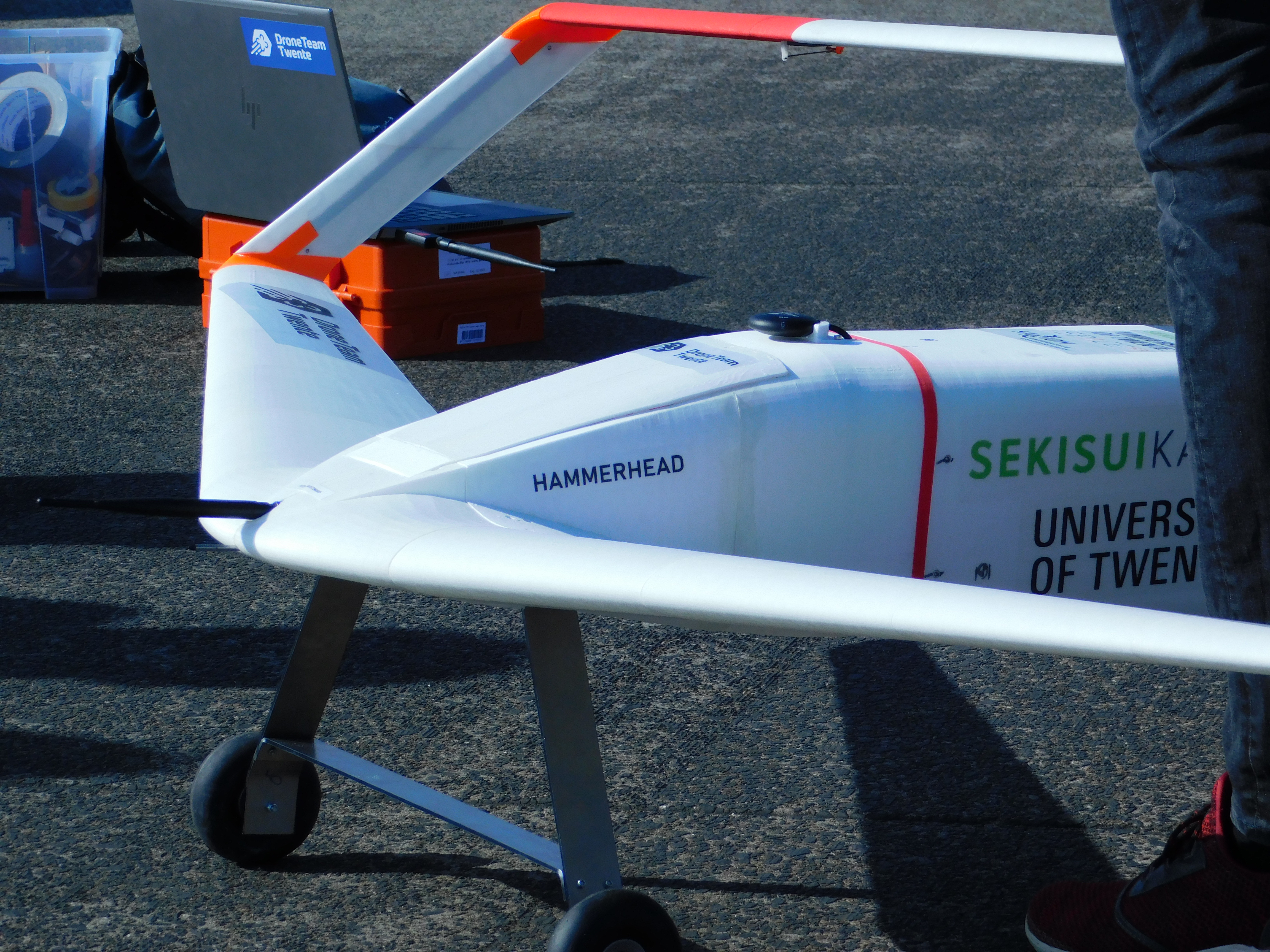 Developing an innovative drone
The 2021-2022 team has been working since September to develop a new drone. Building upon previous years' drone Phoenix, Hammerhead is more efficient while carrying a package and has a higher range. By 3D-printing the plane with a carbon frame, Hammerhead can stay lightweight, and by using a Prandtl wing design the drone is also aerodynamically very efficient.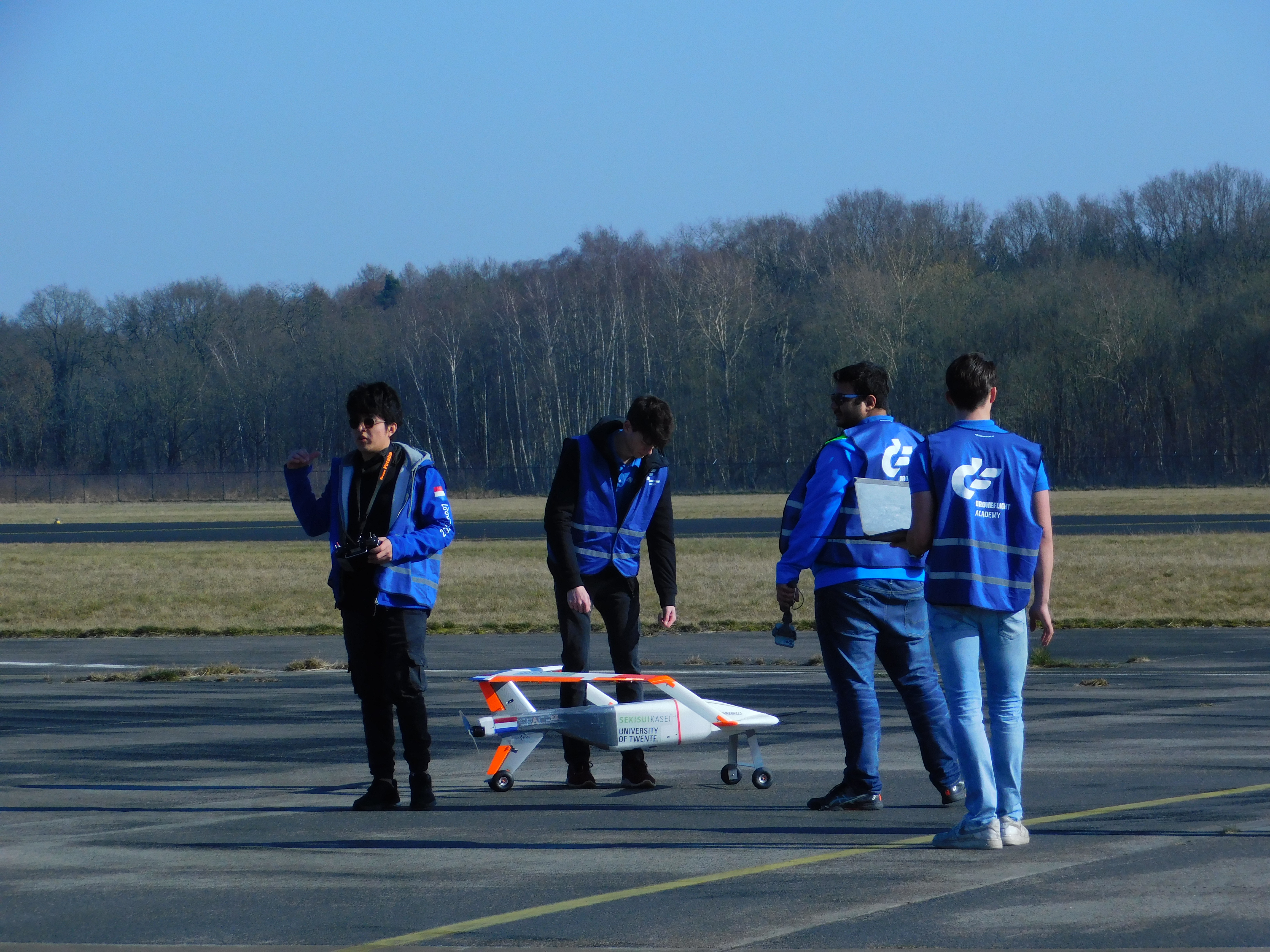 Testing the drone
Together with our partner Space53 we fly our aircraft at Airport Twente, where we can safely conduct our tests. After passing a strict scrutineering with flying colors, it was time to clear the runway for roll tests, to test our motors. The second step was flying the drone, however soon after taking off the drone unfortunately crashed in the grass. As we test the limits of what our aircraft can achieve, crashes are not an abnormal part of a testing day. While we couldn't complete our test program today, we have still learned valuable lessons from the short flight and will make sure to improve our second prototype.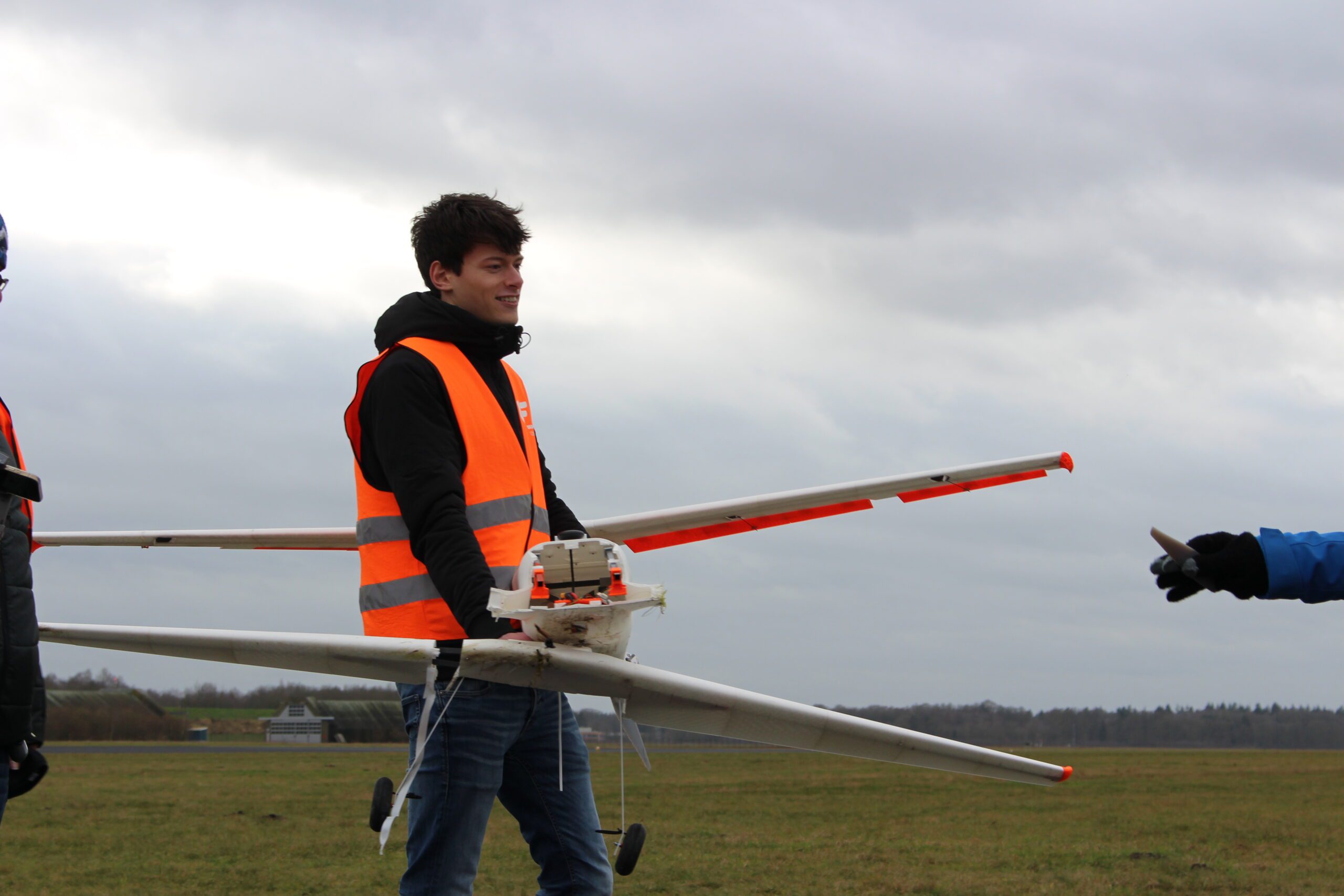 UAS Challenge
The competition we are participating in this year is the UAS Challenge, taking place from 6-8 July 2022. In this event, over 35 student drone teams around the world compete with self-build drones to innovate the drone industry and develop drones for carrying medical supplies. Despite the crash, the team is still on track to develop an innovative and competitive drone for this competition.
Flight