DroneTeam Twente works closely with partner companies to achieve its goal: innovating and accelerating the drone industry to make a positive impact. We do this by building medical aid drones, researching new applications and educating the region about drones. Will you join us on this mission?
A unique partnership
We believe that every company and partnership is unique, this is why we strive to make a custom value proposition together with you. Our partners support us with expertise, financial support, machinery, and much more. Get in touch to see how you can benefit from partnering with us.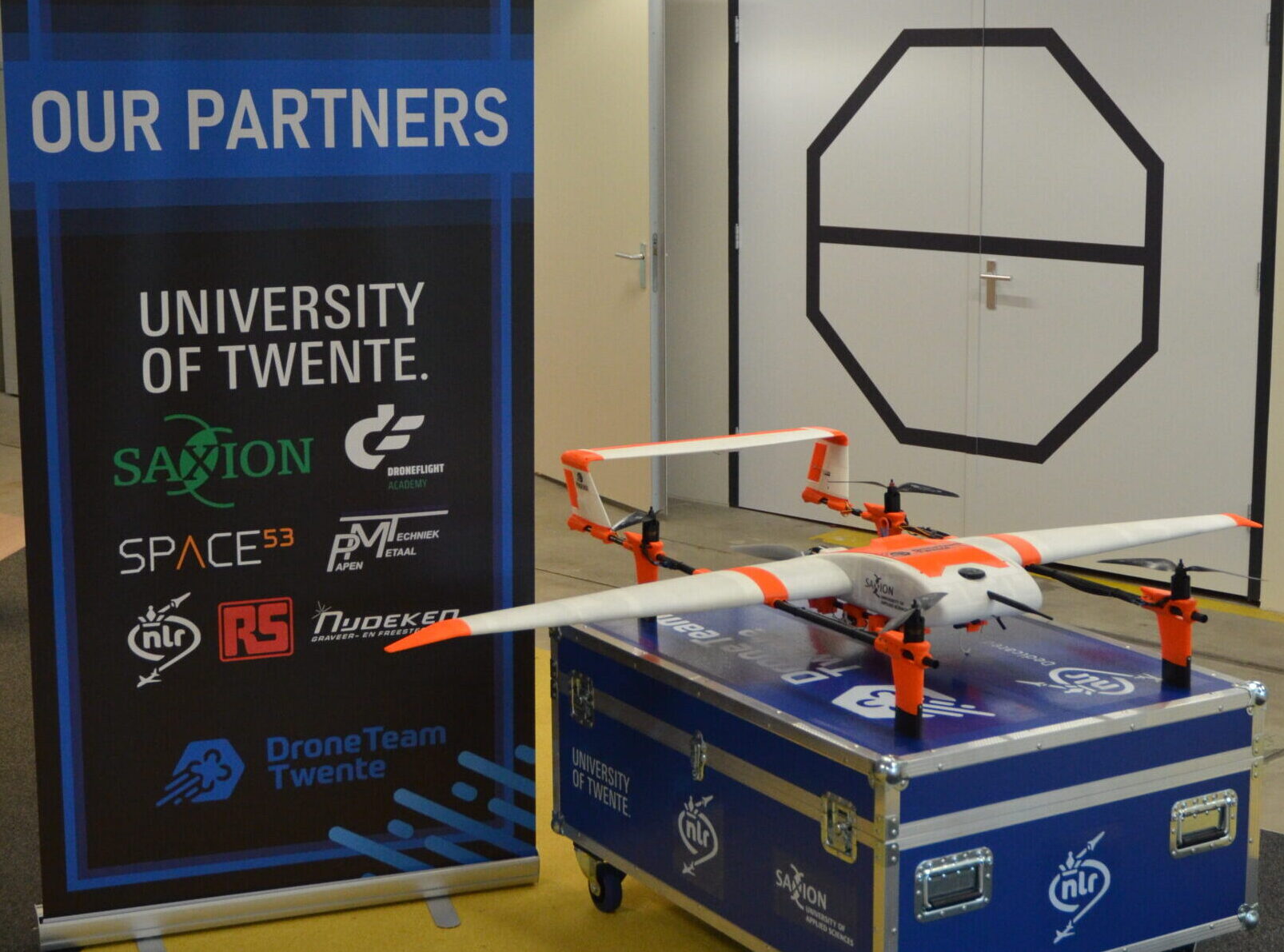 Marketing
We can help your company get exposure in the drone industry. We are active in different competitions on an international level, and go to many events both locally and internationally to provide visibility for your company. We have over 1400 followers on our social media accounts and sponsors are exposed to more than 7,000 people monthly.
Industry Insight
With our knowledge of drones we can be beneficial to your company. Together with our extensive network from companies to news outlets we can provide the tools and insights in the drone industry that your company needs.
Research
Through our modern facilities, the team has the possibility for industries and research groups to directly collaborate with students and other companies in the development of new drone technology. Our research partners can test the performance of new drone developments together with us.
Students
Our team has students with all kinds of backgrounds. Get in contact with ambitious students and promote your company in the team. Use the creativity of our students for your company with a brainstorm session.
Workshops
The DronoBox workshop offers a fun and educational team activity for your company. With the workshop we want to make UAV technologies more accessible for everyone by providing quality training material & resources.
Drone Education
We give guest lectures to get more people excited about drones and the growing industry, and we help our partners to understand everything they need to know about drones.

Below you can see our standard partner packages. If you wish for a custom partner package that is also possible, just contact us!