Help make innovative medical aid drones a reality


DroneTeam Twente works closely together with all our unique partners to achieve our mission of innovating and accelerating the drone industry. We do this by developing medical aid drones, that increase healthcare availability in rural areas. Will you join us on this mission?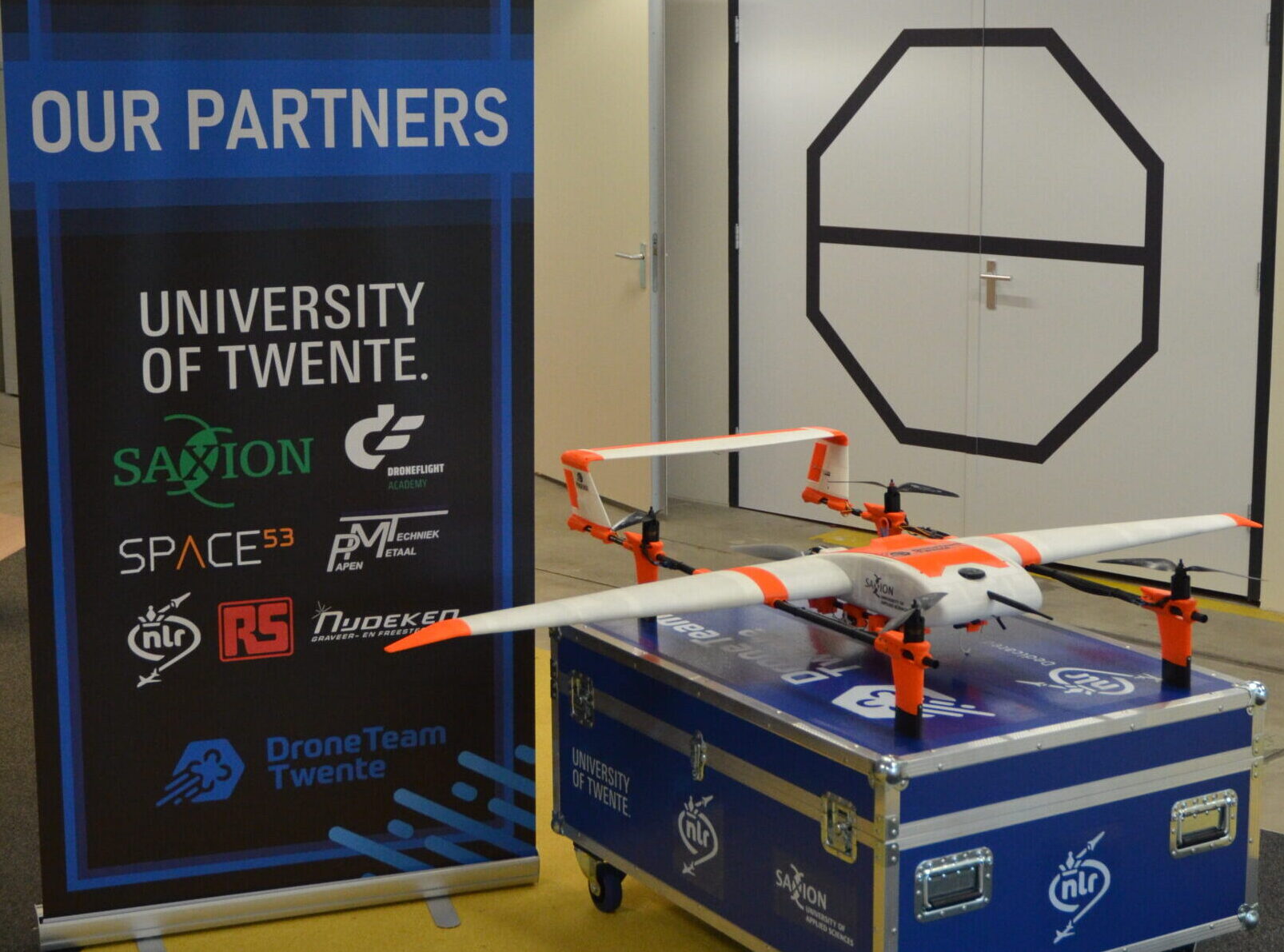 Company exposure
We are present at international events, fairs and competitions to provide visibility for your company. We provide networking opportunities for you to get in touch with our partners. You will be visible on our social media to over 2000 followers.
Students
Get in contact with ambitious team members and promote your company among students. Connect to student groups, or use the creativity of our students for your company with a brainstorm session.
Industry Insight
With our extensive partner network of companies, students and news outlets we can provide the insights and knowledge in the drone industry that your company needs.
Work together
Work together with the team, students and other companies with our facilities for the development of new drone technology. Partners can test the performance of new drone innovations together with us.
Contribute to medical aid
Supporting us shows your company strives to achieve the Sustainable Development Goals set by the UN, by increasing the availability of health care in underdeveloped areas with our drones.
Workshops
The DronoBox workshop offers a fun and educational team activity for your company. With the workshop we want to make drones more accessible for everyone by learning people how drones work, and how we can use them for good.