Team positions
Who are we looking for?
---
Team Manager
As team manager it's your responsibility to let the team work as effective as possible. You will be leading the team during meetings and events and push the team to achieve as much as possible.
Technical Manager
Oversee all the technological sub teams and make sure they communicate and integrate their domains. While doing this also get the team to keep innovating and use new technologies.
PR & Events
Help show the progress of the team on social media and tell the world what we are doing. In order to this you will be be busy with designing and branding of the team. You do this to make sure the team is well presented at events such as Amsterdam Drone Week, Drone Festival Assen and many more.
External Affairs
In order to have a functioning team we need partners to support us. As external affairs you will work on getting support from companies, networking and maintaining relations with companies.
Finance & logistics
Keep track of the money and our spending to ensure our financial situation is secure. In addition help organize the team getting to it's destination, so helping the drone getting shipped and get transportation and housing for the team.
Aerodynamics and Simulation
Determine the optimal design of the drone to ensure peak performance by running simulations. This is the crucial first step before structural design.
Structural Design
It's your responsibility to design the body of the drone so it can stay in the air. For this the structure needs to be light and aerodynamic but also strong enough to fly in real-life conditions.
Electronics and Control Systems
Design the electronic systems for the drone in such a way that all the signals are transferred in the correct way so the drone doesn't fly off given power and weight constraints.
Software/Image Recognition
As a software developer you will have to ensure that our drone flights autonomously. This means that when you are done the drone will be able to fly autonomously to its target, scan points of interests and drop a medical aid package without any human interference!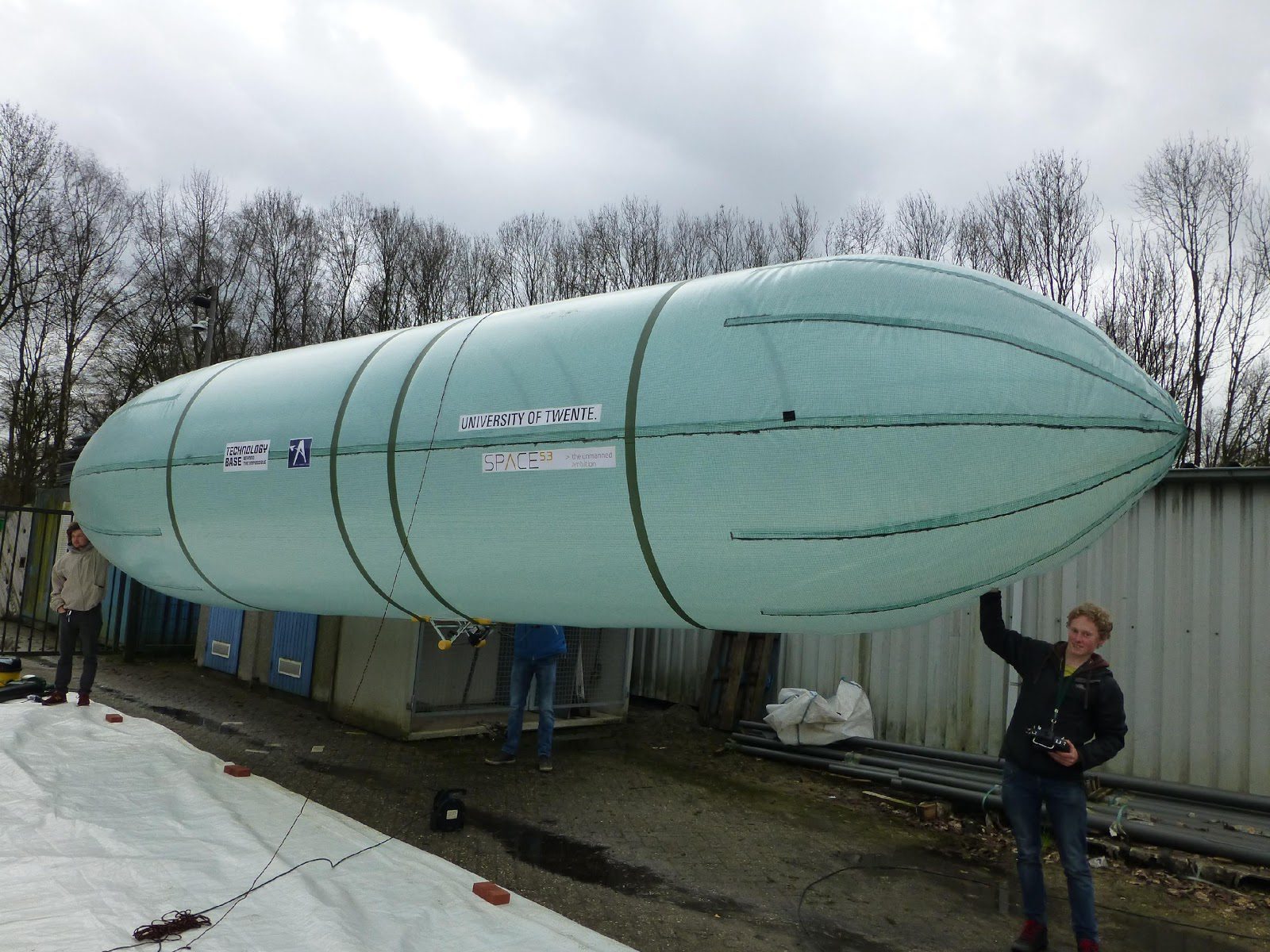 Explore and Develop
You have the freedom to work on other projects than the UAS Challenge to broaden your horizon and that from the team. This can be a personal project or something with multiple team members. In the past we created the following projects:
Aida
This project works on scanning indoor warehouses. This way it can fly autonomously around in the warehouse and update the inventory, all without human interaction.
UA-X
An airship is created for monitoring forests against wildfires and illegal monitoring.
DroneClash
Competition in the Netherlands to improve drone safety and find new ways to take down drones.
Wild boars
Scanning of a forest for counting wild boars. This was done in collaboration with the Gemeente Overijssel and DesginLab.