Automation
AIDA
The main focus for the AIDA project is the education of our members in a real life setting. The main objective is not necessarily doing something completely new but doing something very useful. AIDA stands for autonomous indoor drone applications, autonomy is important because one of the biggest uses for drones is not the hardware but the software implementations. We will focus on indoor because drones are mostly used in indoor applications simply because it is not allowed to fly almost anywhere. Especially bigger warehouses and factories are doing research in indoor application since flying can optimize processes that are currently being done manually.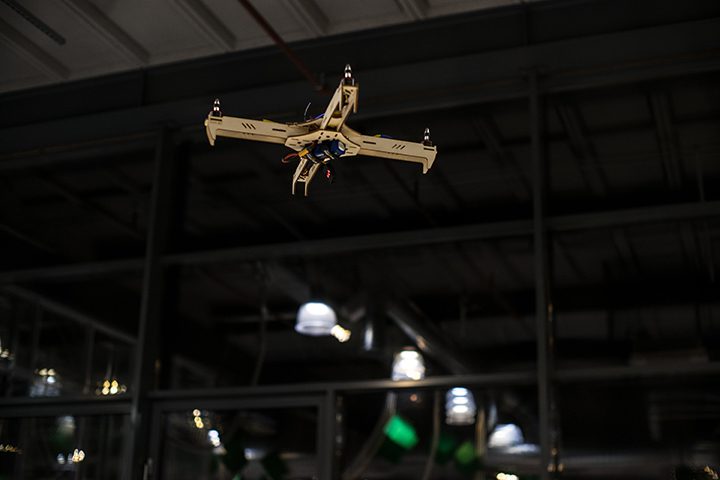 Airship
UA-X
The main purpose of project UA-X is to explore the advantages and use-possibilities of lighter-than-air UAV's. The main foreseeable advantages compared to copter drones are the low energy consumption and therefore large range, low noise when hovering and better safety due to the fact that they cannot just fall from the sky in a case of a malfunction. These advantages allow many possible uses of which the main ones will be filming and photography (for events, documentaries, etc.); Surveillance (for police operations, wild fires, etc.) and measuring/scanning (for archaeology, environmental surveys, disaster relief etc.). This year the plan is to focus on manoeuvrability and develop a concept for an airship that can carry a camera for filming and scanning. This will include looking into the aerostatics and aerodynamics of airships and building prototypes for first experiments. At the moment one three-to-four-metre-long prototype is planned, with two different envelopes. The ultimate goal for UA-X is to develop an Unmanned Airship that maintains its manoeuvrability in harsh weather conditions and can stay aloft permanently with the use of PV-Panels for filming and scanning.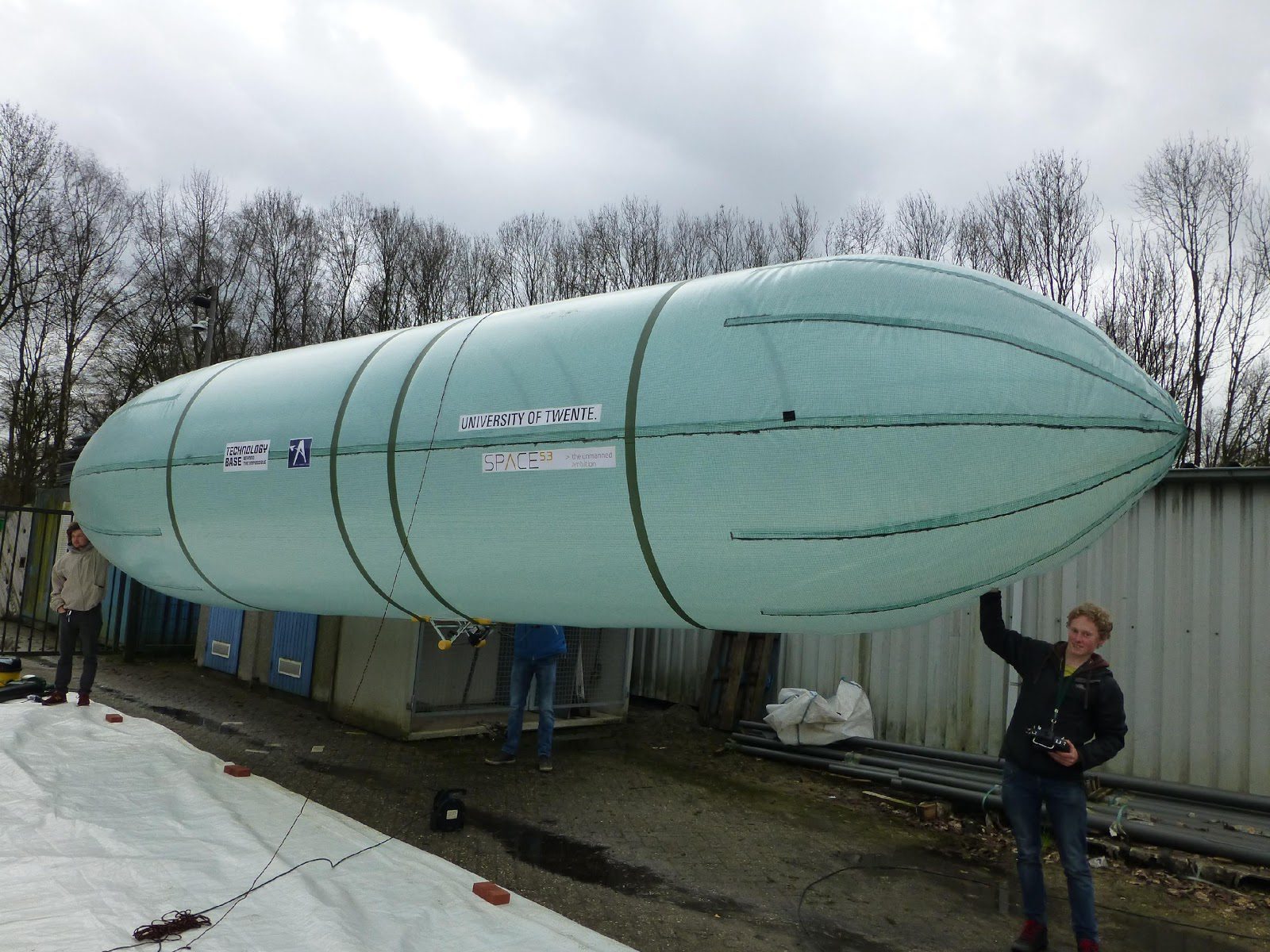 Innovation
Tailsitter drone
This tailsitter drone was developed as part of a Bachelor Assignmetn at DroneTeam Twente to reduce wind sensitivity of drones.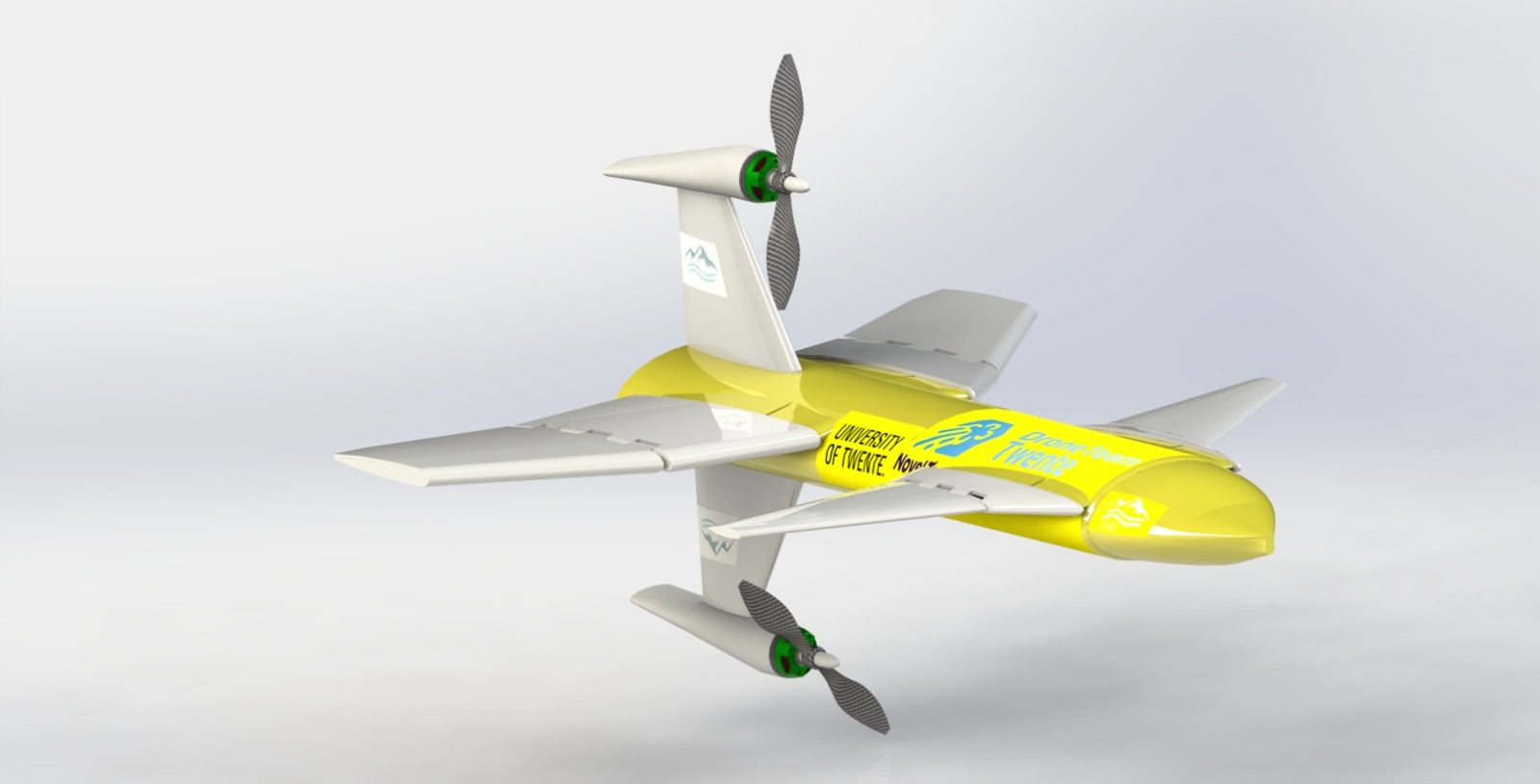 Improving Drone Safety
DroneClash
DroneClash focuses on supporting law enforcement by presenting potential solutions and threats involving UAVs. Our team developed a new UAV that is capable of withstanding both digital and physical attacks. This competition makes the teams push the current counter-measure mechanisms for rogue drones. In 2018 we achieved a semi-final finish.